SolidWorks Inaya Technology
SOLIDWORKS 2022
Work Smarter, Work Faster, Work Together
SOLIDWORKS 2022 provides user-driven enhancements designed to speed workflows, expand access to usable data, and facilitate seamless collaboration. These enhancements add up to an optimized design environment that enables you to focus on innovation while producing high-performing designs that improve product quality while accelerating the product development process.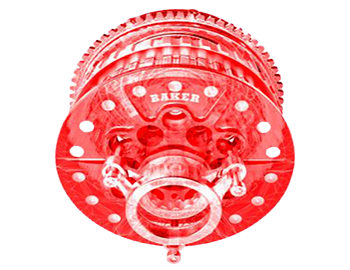 SOLIDWORKS Standard
Get up to speed quickly and benefit from this powerful 3D design and manufacturin solution. Along with part, assembly, and 2D drawing functionality, specialized tools are included for sheet metal, weldments, surfacing, molds, product configuration, design analysis, DFM, and CAM. CAM included with an active subscription.
SOLIDWORKS Professional
SOLIDWORKS Professional builds on the capabilities of SOLIDWORKS Standard with ECAD/MCAD collaboration, automated cost estimation, collaboration capabilities, design and drawing checking, a sophisticated components and parts library, and advanced photorealistic rendering.
SOLIDWORKS Premium
SOLIDWORKS Premium builds on SOLIDWORKS Professional by adding structural and motion analysis capabilities, advanced surface flattening, reverse engineering, and electrical cable and pipe routing functionality
SOLIDWORKS 3D CAD
SOLIDWORKS® 3D CAD product development solutions provide engineers, designers and manufacturers with the design, simulation/verification, manufacturing, file management and collaboration tools they need to develop and manufacture innovative products and equipment-all in one package. All SOLIDWORKS software products provide single-window, fully associative integration with SOLIDWORKS 3D CAD software. As a result, all SOLIDWORKS products work together using the same design data so each design change is updated automatically across all applications.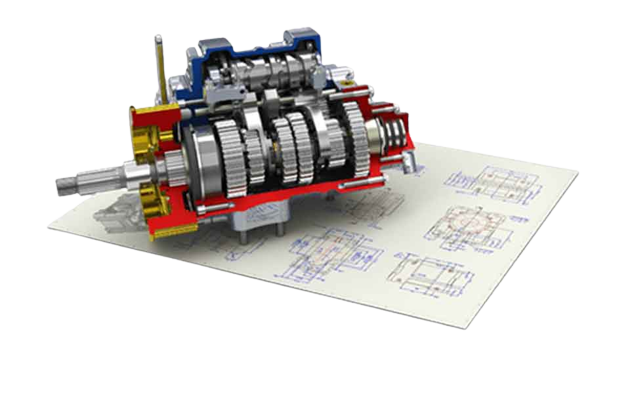 SOLIDWORKS Simulation
SOLIDWORKS® Simulation is an easy-to-use portfolio of structural analysis tools that use Finite Element Analysis (FEA) to predict a product's real-world physical behavior by virtually testing CAD models. The portfolio provides linear, non-linear static and dynamic analysis capabilities.
Subject your designs to real world conditions to raise product quality while reducing prototyping and physical testing costs.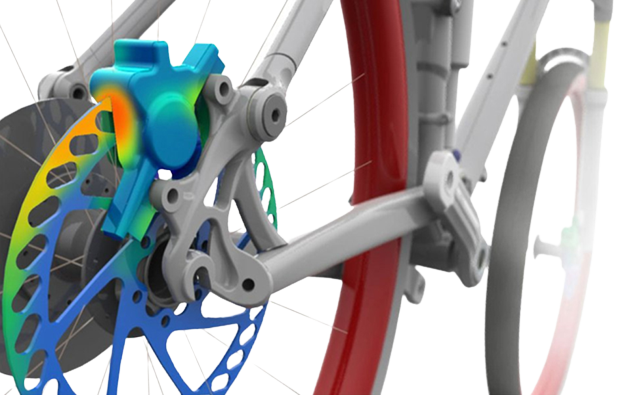 SOLIDWORKS Flow Simulation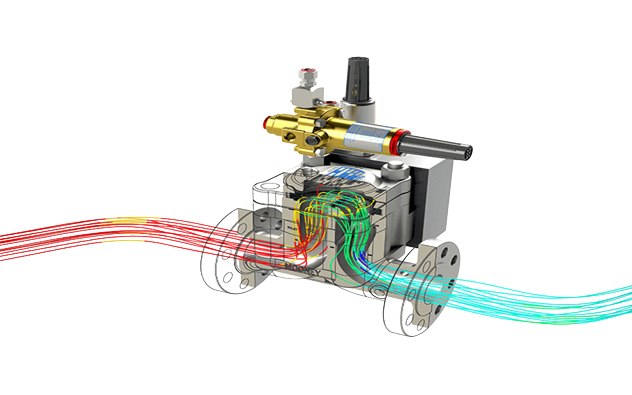 SOLIDWORKS Flow Simulation software is a powerful tool that takes the complexity out of computational fluid dynamics (CFD) for designers and engineers.
SOLIDWORKS Flow Simulation eliminates the need to modify your design for a different computational fluid dynamics (CFD) application saving considerable time and cost.
SOLIDWORKS FLOW SIMULATION PACKAGES
SOLIDWORKS Flow Simulation
SOLIDWORKS Flow Simulation is a general parametric flow simulation tool that uses the Finite Volume Method (FVM) to calculate product performance through "what if" studies that allow you to perform optimization using the results.
HVAC Module
Dedicated heating, cooling, and ventilation tools for simulating HVAC systems and radiation phenomena.
Electronics Cooling Module
Dedicated thermal management study simulation tools for accurate thermal analysis of electronic Printed Circuit Board (PCB) and enclosure designs.
SOLIDWORKS Plastics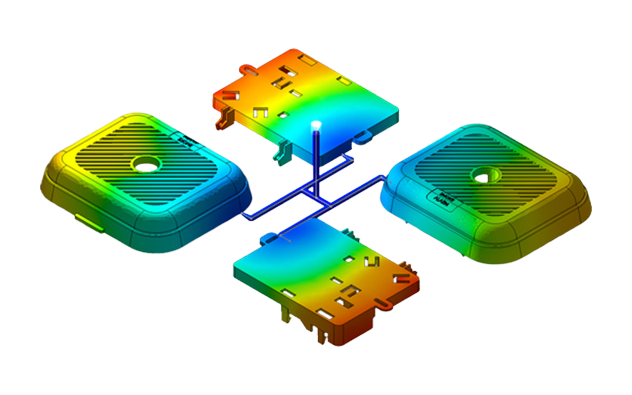 SOLIDWORKS Plastics brings easy-to-use injection molding simulation directly to the designers of plastic parts and injection molds, as well as advanced CAE analysis. It simulates how melted plastic flows during the injection molding process to predict manufacturing-related defects on parts and molds. You can quickly evaluate manufacturability while you design, to eliminate costly mold rework, improve part quality, and accelerate time to market. A Results Adviser provides troubleshooting steps and practical design advice to help diagnose and avoid potential problems.
Predict and avoid manufacturing defects in plastic part and injection mold designs, eliminating costly rework, improving part quality, and decreasing time to market.
SOLIDWORKS Plastics offers computer-aided engineering (CAE) simulation tools that predict how melted plastic flows during the injection molding process—the manufacturing method used to produce more than 80 percent of all plastics products. The ability to predict how the plastic will flow allows the prediction of manufacturing-related defects. By being able to predict these defects, users can change mold geometry, processing conditions, or the plastic material used, to minimize potential defects, thus saving energy, natural resources, time, and money.
Virtually assess the manufacturability and quality of injection molded part designs and tooling.
Leverage easy-to-use simulation to reduce development time and costs.
Evaluate effectiveness of mold colling system designs for the right technical insights at the right time
Maintain associativity with SOLIDWORKS CAD data and workflows
SOLIDWORKS Composer
Easily repurpose existing 3D models to rapidly create and update high-quality graphical assets that are fully associated with your 3D design
SOLIDWORKS Composer gives you the tools to design and produce technical communication deliverables in parallel with product development — so your documentation keeps up with your design changes and is ready with your product. The intuitive SOLIDWORKS Composer interface enables you to create highly detailed 2D and 3D graphics with precise control to highlight areas of interest and focus on specific components. You can easily output 3D interactive animations to create a realistic 3D environment for interactive training or compelling marketing presentations.
Repurpose your 3D engineering models for creating graphical content to explain processes and procedures in technical communications, such as manufacturing assembly instructions, product manuals, installation instructions, service manuals, training guides, marketing brochures, and sales bidding kits.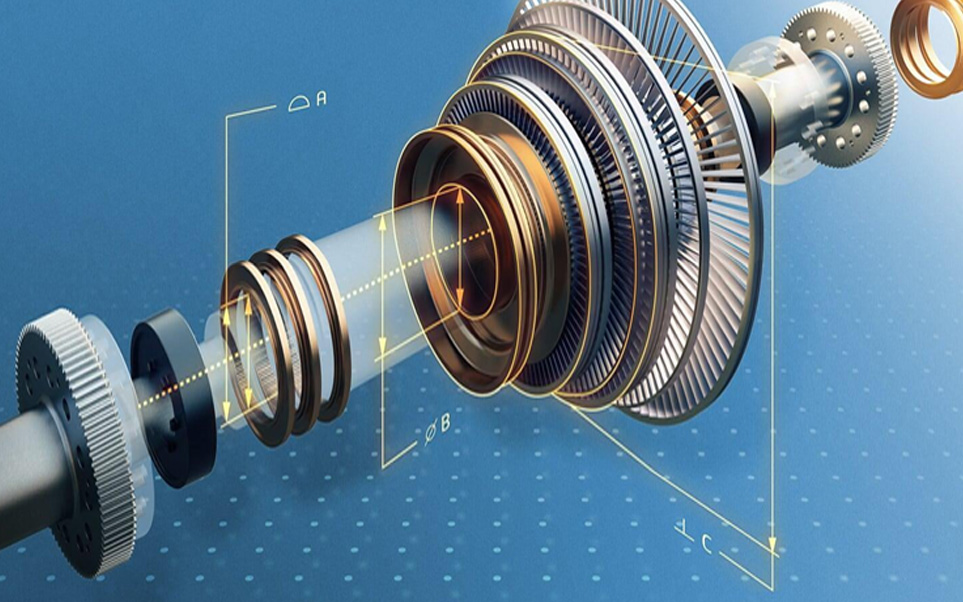 SOLIDWORKS Visualize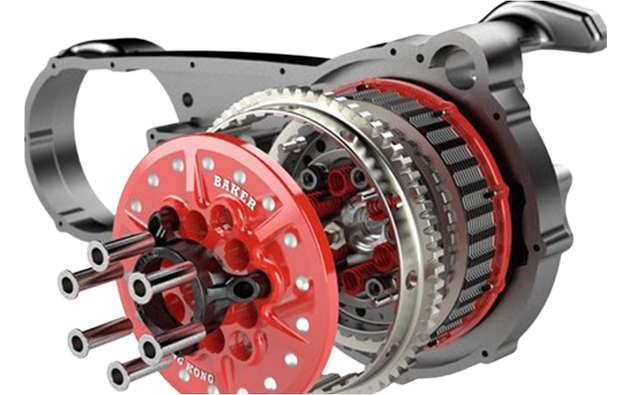 SOLIDWORKS® Visualize enables anyone to create professional, photo-quality images, animations and other 3D content in the fastest and easiest way possible, enabling designers, engineers and content creators to enhance their 3D decision making experience. Users will design and market products with more impact by turning imagination into reality with SOLIDWORKS Visualize as the "camera" for their CAD data
SOLIDWORKS Visualize provide a suite of standalone software tools that combine industry-leading rendering capabilities with design-oriented features and workflows that enable easy and fast creation of visual content for designers, engineers, marketing, and other content creators. Import SOLIDWORKS, Autodesk Alias®, Rhino®, SketchUp® and many other CAD formats to create compelling scenes and ultimately the most realistic content possible. It helps organizations, including non-technical users, leverage 3D CAD data to create photorealistic marketing content that is print and web ready in minutes.
SOLIDWORKS MBD
Helps you define, organize, and publish 3D Product Manufacturing Information ("PMI") and 3D model data into industry standard file formats
SOLIDWORKS model-based definition (MBD) enables users to clearly communicate important product manufacturing information (PMI) with downstream disciplines, such as manufacturing, and automates the error-prone traditional approach to quality control and inspection
SOLIDWORKS MBD is an integrated drawingless manufacturing solution for SOLIDWORKS. It helps companies define, organize, and publish 3D Product Manufacturing Information (PMI) including 3D model data in industry standard file formats, such as eDrawings 3D PDF and STP242. Unlike traditional 2D drawings, SOLIDWORKS MBD guides the manufacturing process directly in 3D, which helps streamline production, cut cycle time, reduce errors, and support industry standards such as Military-Standard-31000A, ASME Y14.41, ISO 16792, and DIN ISO 16792. SOLIDWORKS MBD defines PMI directly in 3D and avoiding the expensive, time-consuming, and risky 2D drawing detour, which can save up to one-third of the total engineering dollars. 3D PMI also helps speed up communication, cut quoting time, and reduce errors thanks to its 3D data interrogation, interactivity, and rich Meta properties.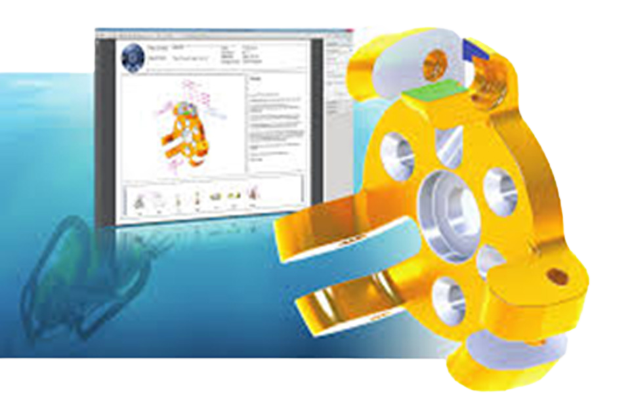 SOLIDWORKS Inspection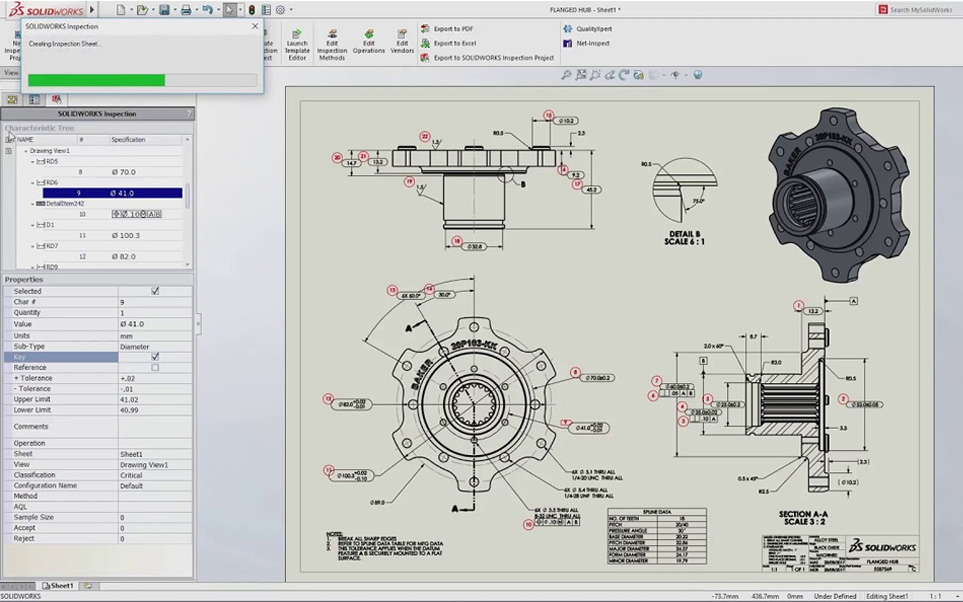 Automate Your Inspection Documentation
SOLIDWORKS Inspection is a simple and intuitive application that can reduce the time needed to create inspection documentation by up to 90 percent, and helps to virtually eliminate input errors, thus improving quality and reducing time-to-market.
For companies that create inspection documents, SOLIDWORKS® Inspection automates the ballooning of engineering drawings and 3D files with Product and Manufacturing Information (PMI), minimizes the time needed to record inspection measurements, and streamlines the creation of industry-standard inspection reports by leveraging existing 2D and 3D CAD data.
SOLIDWORKS Inspection is a First Article Inspection (FAI) and in-process inspection software that streamlines and automates the creation of ballooned inspection drawings and inspection reports (AS9102, PPAP, etc.). SOLIDWORKS Inspection consists of a stand-alone application and a SOLIDWORKS add-in that enables users to leverage their legacy data regardless of whether they have SOLIDWORKS files, PDFs, or TIFFs.
SOLIDWORKS CAM
Integrate Design and Manufacturing.
SOLIDWORKS® CAM is a 2.5-axis milling and turning solution powered by CAMWorks®. SOLIDWORKS CAM offers 3+2 machining as well as full support for configurations, parts, and assembly machining workflows. The foundation of SOLIDWORKS CAM is rules-based machining, where you can teach the system what standard machining strategies are important to them. These rules can then be automatically applied based on material type and geometry of the feature. Leveraging the SOLIDWORKS part and assembly interface allows you to easily and quickly learn SOLIDWORKS CAM and take advantage of rules-based machining with minimal effort.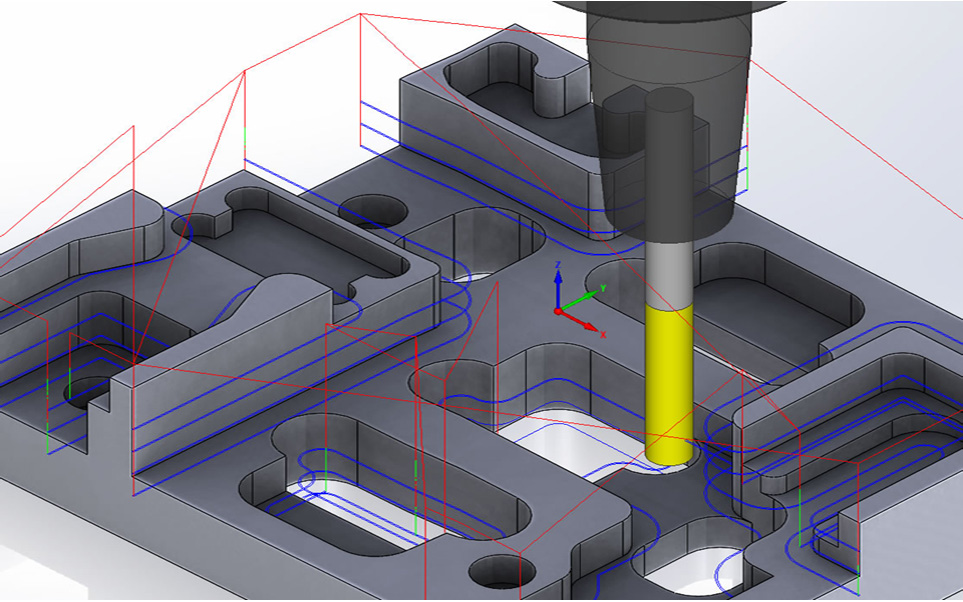 SOLIDWORKS PDM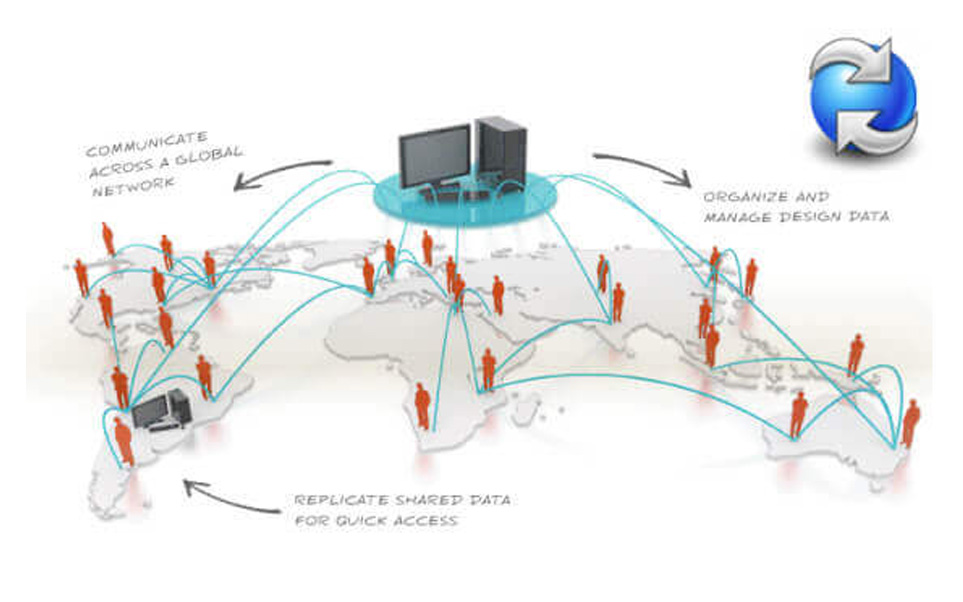 Manage your data files and documentation to maximize productivity and improve product quality.
SOLIDWORKS PDM is a mainstream data management system that stores and organizes engineering CAD data and other documents in a central vault that has a relational database to manage all the information about the files and references, users and group permissions, electronic workflow processes and more
Automate tedious manual tasks to boost productivity
Eliminate revision control headaches and execute ECOs more efficiently
Facilitate collaboration by connecting teams
Foster greater levels of innovation by more efficiently eliciting feedback
3DEXPERIENCE Works
Integrate Design and Manufacturing.
3DEXPERIENCE Works for Design, Simulation, Governance and Manufacturing
Unite your entire organization, from design and manufacturing to service and marketing, under one collaborative product development environment in the cloud. Connect SOLIDWORKS CAD to the 3DEXPERIENCE platform to access and manage your data from anywhere.
3DEXPERIENCE WORKS is a portfolio of best-of-breed solutions connected to the 3DEXPERIENCE platform, an intuitive, product-development-centric environment in the cloud. Combining the ease of use of SOLIDWORKS with the power and breadth of the 3DEXPERIENCE platform, portfolio solutions seamlessly work together to help you innovate and accelerate every aspect of bringing products to market. Benefit from roles (applications) in multiple domains delivered by established Dassault Systèmes brands such as SOLIDWORKS, SIMULIA, DELMIA and ENOVIA.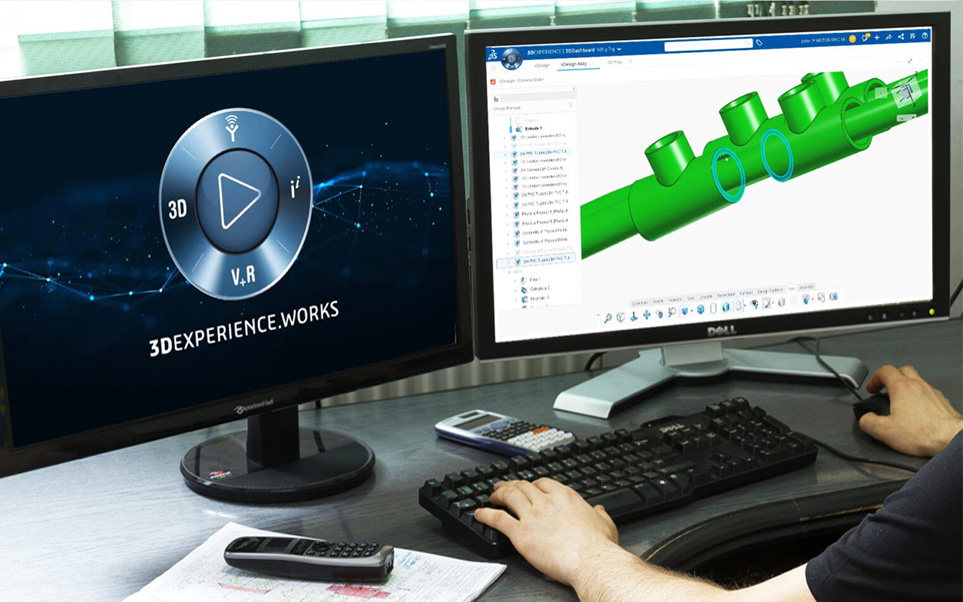 3DEXPERIENCE Works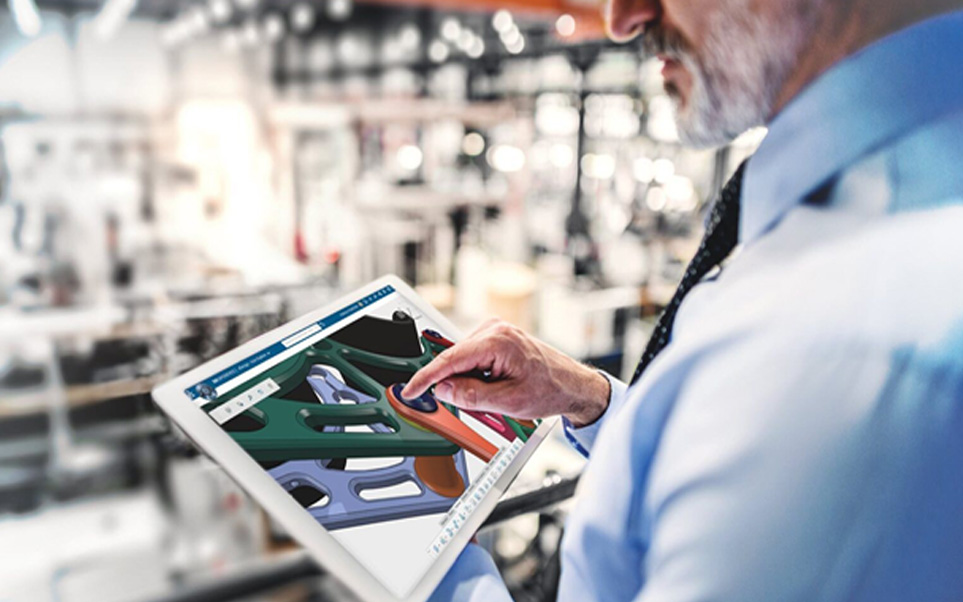 Design/Engineering
Engineers and designers can create and share designs quickly and easily, allowing key stakeholders to give feedback throughout the product development phase with all the design data stored securely in the cloud.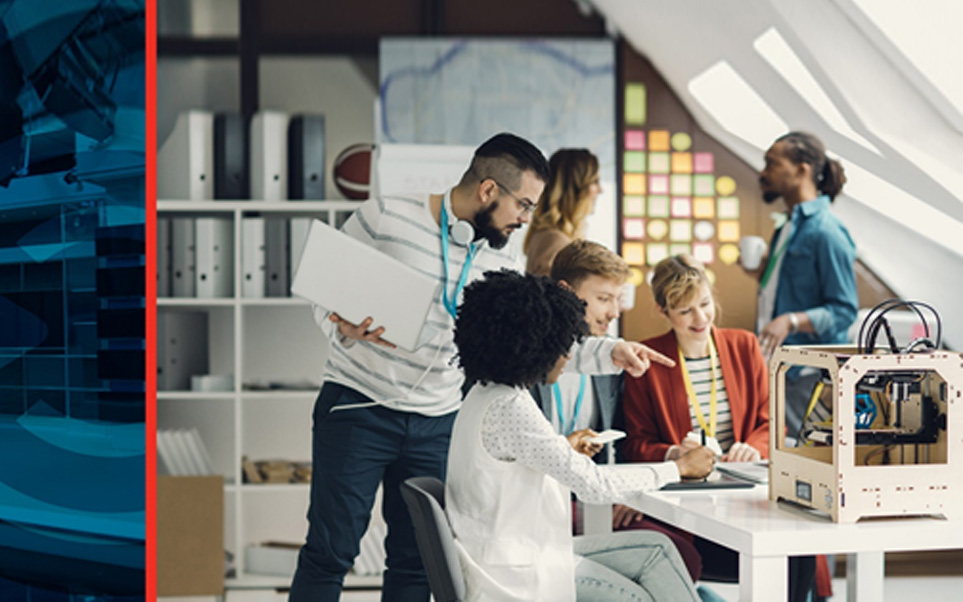 Executive
EXECUTIVES can gain expanded planning capability, increased control, complete visibility, and added flexibility in all stages of the product development process to optimize efficiency, increase profitability and resource allocation—all while fostering greater innovation.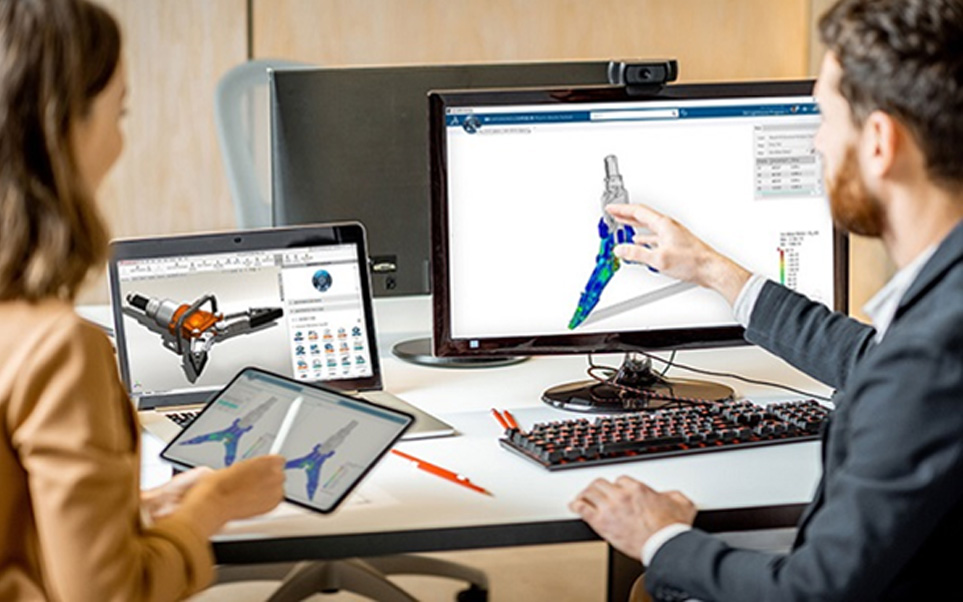 Engineer/Analyst
ANALYSTS can confidently and efficiently validate designs through advanced simulation technology, drastically reducing the time and resource costs associated with traditional prototyping and testing.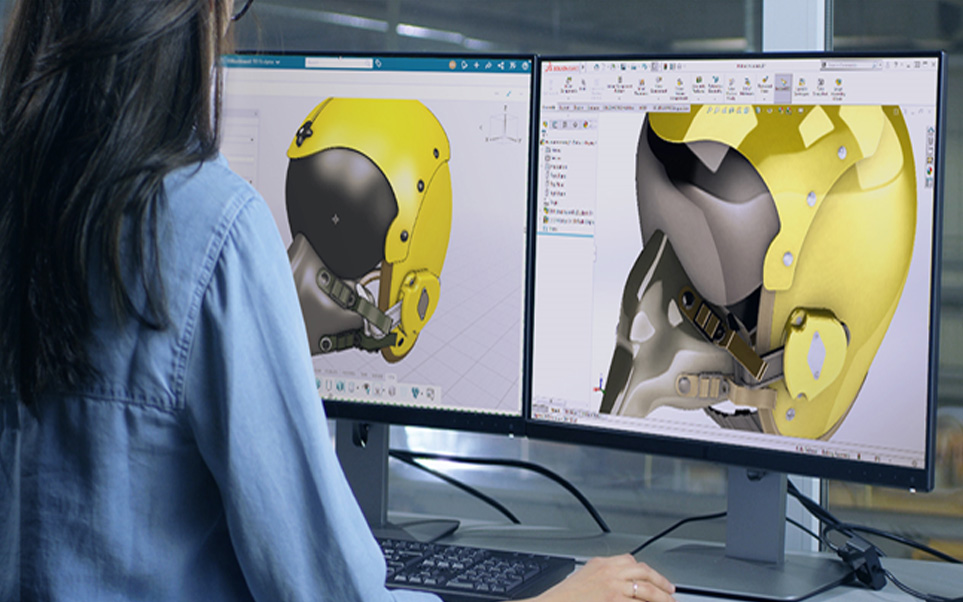 Manufacturer
MANUFACTURERS can optimize performance of machines, people, resources, and processes throughout their organizations to maximize efficiency, reduce cost, increase production, and maintain product quality.
Domains Serving 3DEXPERIENCE Works
No matter the domain or area of your work, the 3DEXPERIENCE Works portfolio combines the ease-of-use of SOLIDWORKS with best-of-breed applications connected to the 3DEXPERIENCE platform, seamlessly integrated to help you innovate and accelerate every aspect of your product development process. The portfolio enables you to securely share data and collaborate from anywhere, at any time, and on any device, allowing you to extend your product development capabilities and solve new problems faster. The highlighted 3DEXPERIENCE Works solutions below are complemented by the entire portfolio.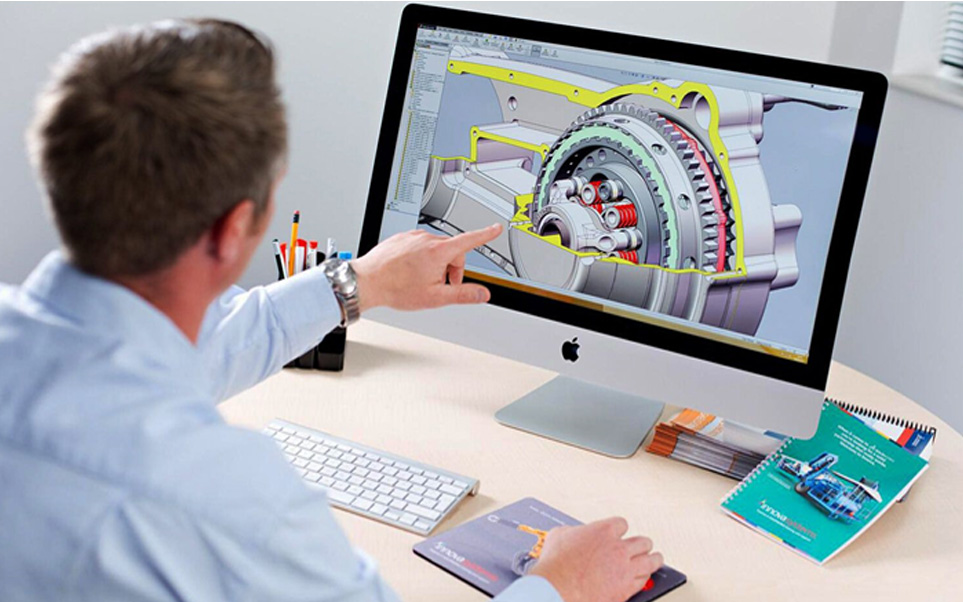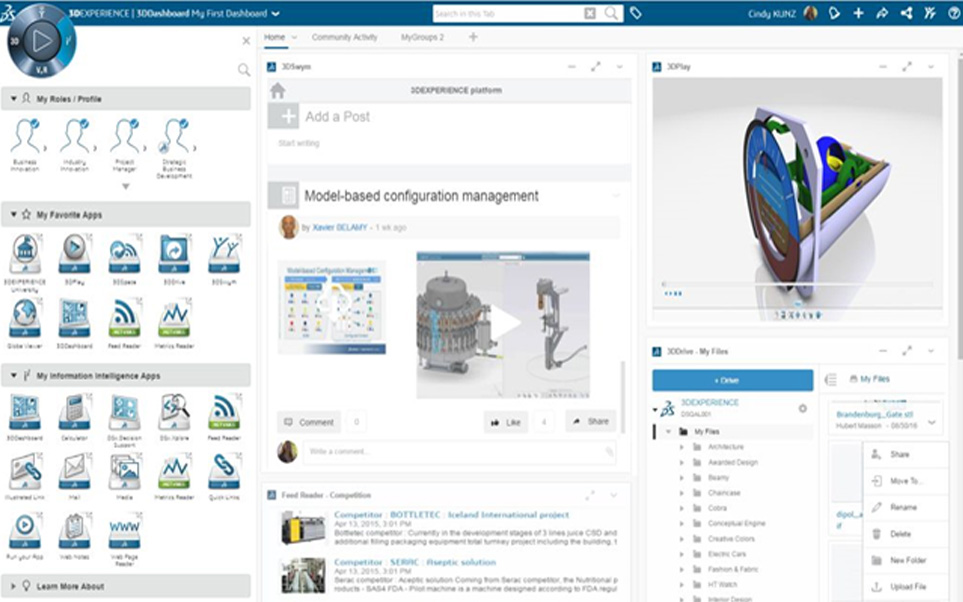 Governance/Management
Plan, develop and release your products seamlessly with the data and product lifecycle management solutions on the 3DEXPERIENCE platform, helping you to improve productivity, collaboration and innovation.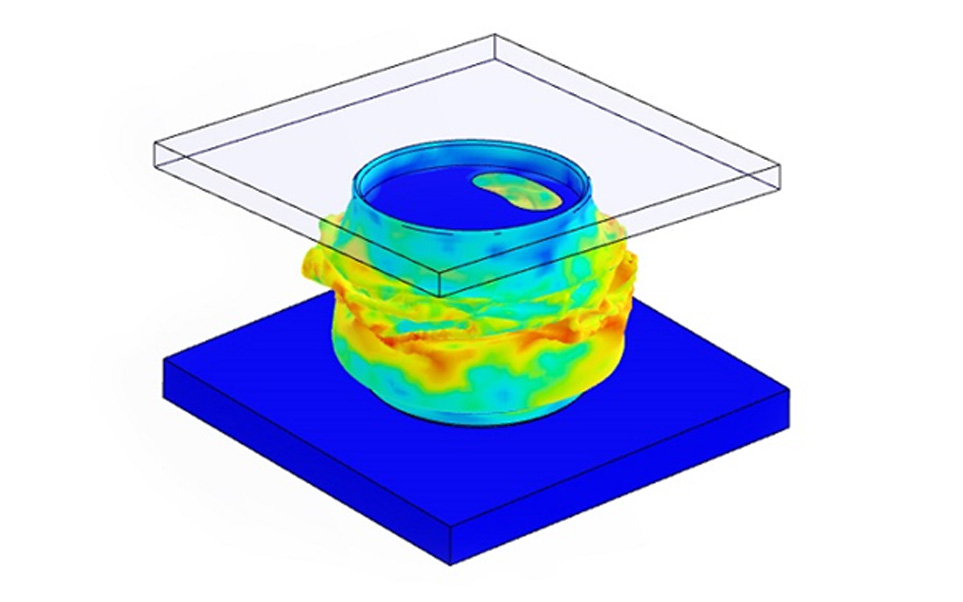 Simulation
Extend SOLIDWORKS Simulation, through tight integration with the 3DEXPERIENCE platform, to conduct structural static, frequency, buckling, modal dynamic response, and structural-thermal analysis of parts and assemblies.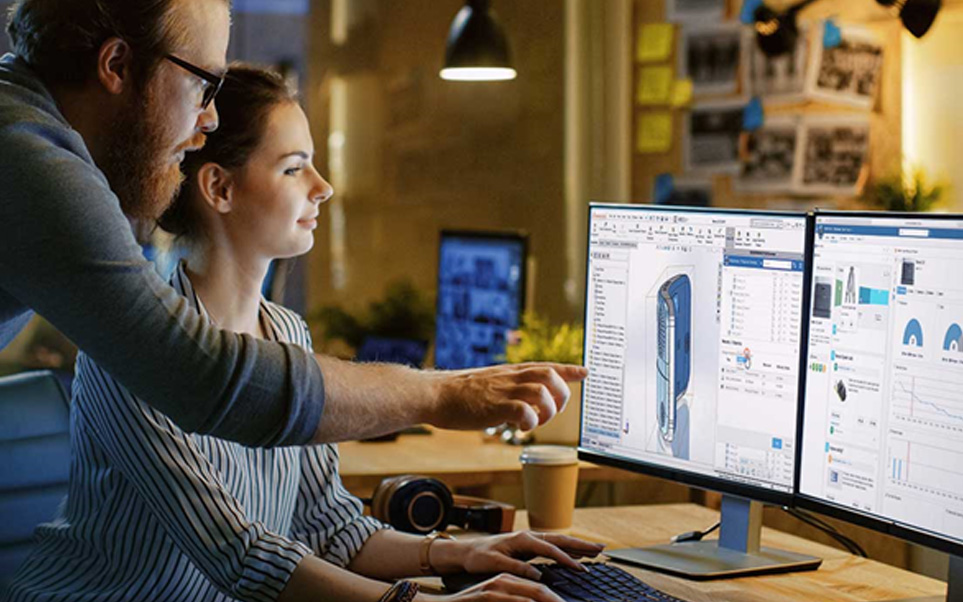 Manufacturing/Production
The 3DEXPERIENCE Works portfolio streamlines communication between departments to identify and reduce manufacturability errors at any phase – from ERP to the shop floor— and helps accelerate the release to production.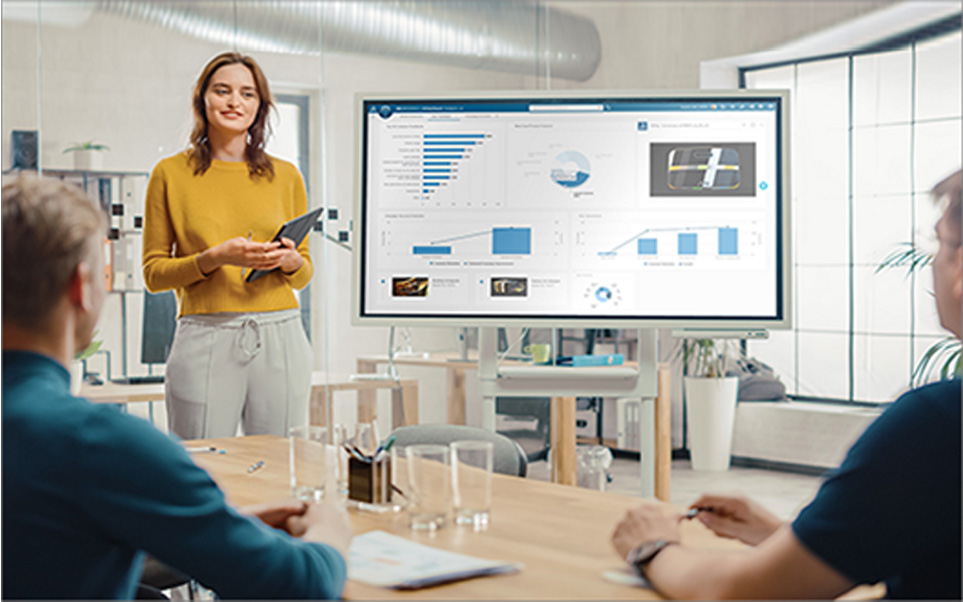 Marketing/Sales
The 3DEXPERIENCE Works portfolio allows sales and marketing teams to collaborate with designers to create the perfect plans and create content even before the product is built.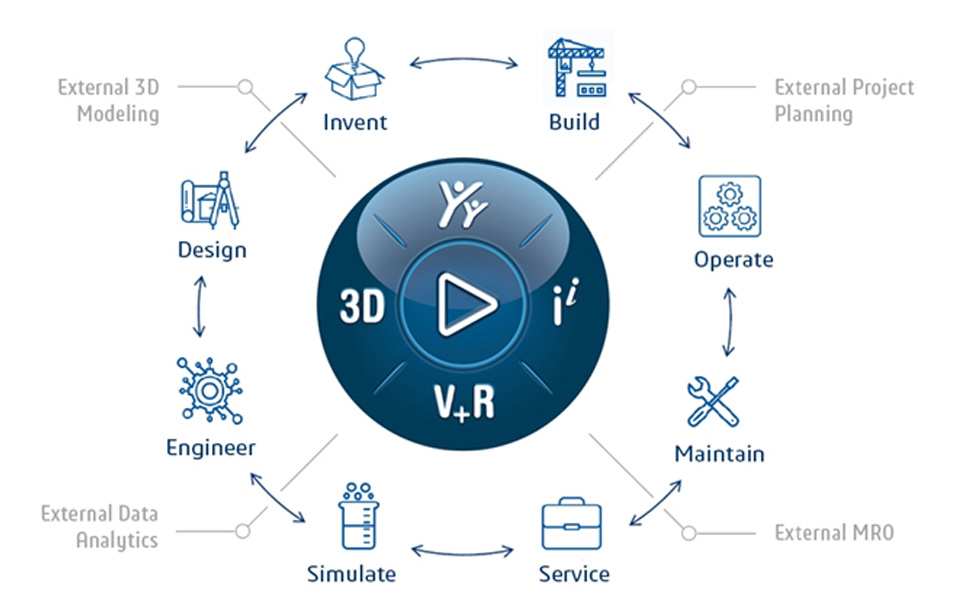 Ready to get your 3DEXPERIENCE Works trial?
3DEXPERIENCE Works connects people, ideas, data and solutions in a single collaborative and interactive environment, merging the virtual and the real for a holistic real-time vision of their business activity and ecosystem.
Test Data
Test Data
Test Data
Copyright ©2020.All Rights Reserved.